Having seen our share of relocations helping families to move during Christmas, we know a thing or two more about how it really is. As Adelaide removalists, we have worked all around the holiday seasons including Christmas and New Year and can say with surety about the reality of the situation. There are disadvantages of moving house during Christmas as much as the advantages and it is up to you to to make the best decision – to move during Christmas or not.
Here are the pros and cons of moving during Christmas to help you decide.
The Pros of Moving During Christmas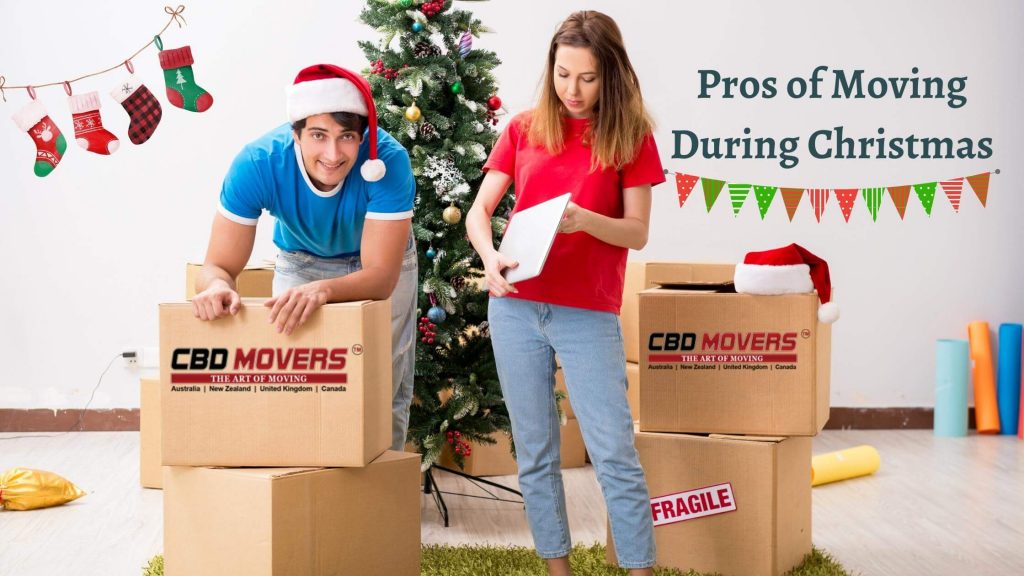 You won't be needing to take a break from work. When you are planning your relocation during the Christmas time, then you will already have sufficient holidays for Christmas which can be used to pack your things and get ready for your house move. You can actually save on your office leave when moving during Christmas time.
The traffic won't be heavy. As not many people will be out and about traveling during Christmas, there will be less traffic than the usual days which can enable you to reach your new home much faster.
You can have a Christmas trip on road! Instead of the traditional ways of celebrating Christmas, you can actually do something fun like celebrating it on road. Stopping at small towns in between to enjoy the traditional festivities and getting on the road again with the holiday spirit still intact. If your family is one of those who loves traveling, then combining Christmas with travel will be the most exciting Christmas of all time!
You can celebrate the New Year at your new home! It will be a perfect start to your year if you start it at your new home. Moving through Christmas will make you ready to get ready for your New Year celebrations. Also, people will be warm during the holiday seasons. So you can make good friends out of your neighbors in no time when you arrive at your new home during Christmas time.
The Cons of Moving During Christmas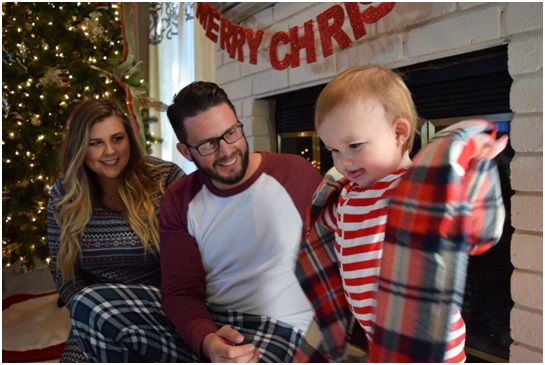 Your children may miss Christmas celebrations. Generally, small children look forward to opening the presents and having a nice gathering with their family during Christmas time and there are possibilities to get them disappointed if you move during Christmas.
You may find it difficult to get interstate removalists at the last minute if you are moving from one state to another. There are some removalists who work around the holiday season too. But they will be short-handed and there will be a great demand for them during the holiday seasons. Therefore, you won't be able to get professional and experienced removalists for your house move at the last minute. You will need to book them at least three or four weeks in advance. Also, some removalists will have certain time restrictions during Christmas; after all, everyone deserves to celebrate Christmas. So speak with the removalists and get the timing right for your move.
Winter weather may add extra trouble. As Christmas seasons are generally witnessed with snow and cold weather, you will need to be prepared for the tantrums of the weather which can disrupt your relocation schedule.
The stress of the holiday season may spoil your mood. If you are someone who looks forward to traditional Christmas celebrations every year, then this could be a hard time for you. Your mood can be dampened when you see all the other families celebrating Christmas while you are loading the boxes into the moving truck.
There are both positives and negatives of moving during the Christmas time and it depends on your preferences to enjoy the furniture move during Christmas or dread it.
Have plans of moving during the Christmas time? Contact CBD Movers Adelaide and book them for a safe and stress-free relocation.