Hire Professional Furniture Removalists in Adelaide: Skilled Movers And Packers In Adelaide
Economical prices with no hidden cost
Experienced Furniture Removalists with the best quality service in Adelaide
Well-equipped infrastructure with adequate equipment
Highly reviewed furniture removals in Adelaide
24/7 availability and impeccable support staff
One-stop destination for your furniture moving needs in Adelaide
Trusted by a majority of happy customers
Best furniture removalists for house and office relocation
Safe and Efficient Furniture Moving Services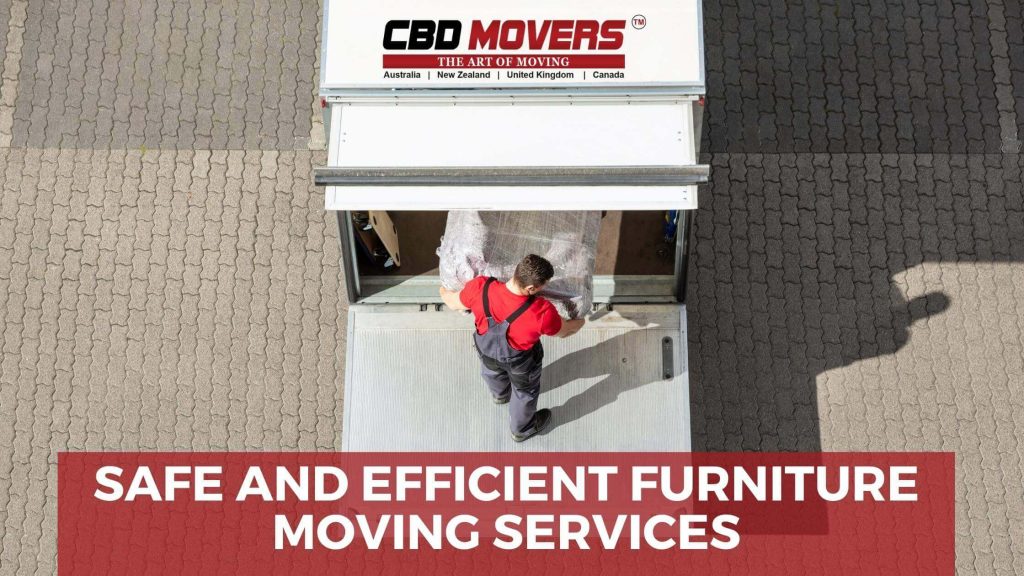 At CBD Movers Adelaide, our furniture removal services are flexible and tailored to meet clients' expectations and requirements. We completely know how necessary it is to minimize your moving house burden when you have too much to plan and execute. This is why we offer maximum assistance, provide such services that are efficient, and give you the best results.
Many people think that they can accomplish moving furniture independently, rather than getting professional help. But, the size and weight of the furniture vary, especially if consists of heavy items then it gets a very hectic and time-consuming process. Hiring furniture removalists in Adelaide makes much sense when you do not have the proper experience and energy to relocate your furniture on your own. However, many people hire removals while searching for removalists near me and hand over their expensive furniture items to unprofessional which can end up damaged.
At CBD Movers, we offer our clients a very professional and trustable furniture removal service in Adelaide, which assists all our clients to experience hassle-free service. Our team of furniture removalists has undergone proper training to understand the complete moving process. We come with accurate packing supplies, which makes each member of the team highly versed in packaging the goods with great precision.
In the case of delicate and high-value items, packing them securely and making them reach their destination intact is our key purpose. We are providing our customers with a comprehensive range of furniture removal services at a very affordable price, which includes house furniture, office or commercial furniture moving. Starting from dismantling, packing, and again assembling the whole furniture is part of our routine work, which makes our removalists in Adelaide perfect in every way.
Why Choose Our Furniture Removals Services in Adelaide?
Sometimes, it is better to hire a professional furniture removalist, rather than choosing to do it yourself. The amount which you prefer to save from getting professional help, you will end up paying even more if any damage happens to the furniture. Why take a risk of losing? Rather than putting yourself in an awful situation, hire experts who know very well how to deal with any kind of furniture item. Fortunately, CBD Movers Adelaide has 24/7 availability to make you settle in your new premises, along with your furniture properly placed. Here are a few things mentioned to make you understand why we are better than other removalists in Adelaide.
1. Affordable Price
We provide you with the best price when it comes to choosing our furniture removal services. We work on the belief of giving customer satisfaction, even within the amount which your pocket allows you to. The kind of services which we are catering for within the price range cannot be compared with any other removal company. Moving to a new house already brings a lot of stress, if the budget of moving also elevates because of removalists then it gets more frustrating. Thus, we are here to help you to reduce your moving stress along with not putting any influence on extra money or hidden costs.
2. Effortless Service
Our team of experts is very cooperative and understanding while dealing with clients' concerns. With the level of training and experience, each removal has, they make the complete process of moving so effortless and time-saving. With more than 15 years of experience, our removals very well understand the requirement and deliver the same with complete efficiency. From dismantling, packing, unpacking, and assembling again, we leave no stone unturned to make you feel satisfied with the level of professionalism.
3. Different Sizes Available in Fleet of Trucks
Each item of furniture requires a different type of care and handling. At CBD Movers, we understand this fact very well, so we have a huge fleet of trucks of different sizes to accommodate all types of furniture items. The purpose of owning these trucks is to vary the size of the items and keep them safe during transit. However, we prioritise the safety of the furniture items, so we utilize these trucks to deliver the items in the same form as the client has expected. Properly delivering goods reflects the kind of professionalism we have.
4. Well-Equipped Services
Along with a fleet of trucks, we provide complete furniture packing services with modern equipment and the latest technology. High-quality packing materials like packing paper and bubble wrap to ensure all furniture items are packed properly to secure them from getting damaged. Our team of experts is very flexible and adjusts their abilities as per the discretion of clients and varying circumstances. We are glad to make notable amendments to make sure that our clients are delighted with the kind of services they received.
5. Skilled Team
For 15 years, we have had dealings with numerous families in Adelaide. If any situation occurs at the time of moving, which creates a hurdle for the process, our team of skilled removals always comes up with better solutions. Our tailored services are available to meet our precious client's requirements. Since the team of removalists arrives at your home, you can see sheer professionalism in them and they pack all of the stuff without wasting any time and executing properly and efficiently.
6. Storage Facility
If a situation occurs when you are not in the state to move some of your furniture items, then we have a storage facility for you. You can keep your stuff there for as long as you want. All storage facilities are created in such a way that all personal belongings of the clients can be stored there. We make sure that all furniture items get placed safely there without any damage, later deliver them to the clients as per their requirements.
7. Two Men and A Truck
We are proud to share Two men and a truck service with the clients. This service can help people in accomplishing their daunting moving process into a sheer comfortable experience. As the title states, this service comes with one truck and 2 crew people, the size of the truck may vary as per the number of items and requirements, but the services will remain the same.
8. Interstate Furniture Removalists
It has been quite observant how exhausting it is to move furniture items from one place to another. If it requires moving to another state, then it becomes way more complicated. Our interstate furniture removalists ensure that each item gets packed properly and reaches its destination without any harm or loss. Our team of professionals do take care of the items during the transit and makes them deliver inaccurate forms.
CBD Movers Adelaide provides a wide range of furniture removal services for houses, offices, corporates, and interstate relocations. Our top-notch furniture storage facility meets all requirements and standards of quality, security, and seamless moving experience.
You can even check our moving blogs for more clarity:
FAQ's
1. How Do I Pay My final Bill?

You can pay cash or by credit/debit card using an EFTPOS machine.

2. Do you work on a Sunday or Public Holidays?

Yes, we do operate 7 days/nights a week on every day of the year. We do work on public holidays as well however clients need to book the slot in advance

3. What If I Have a Problem With Your Removalist?

We always try to provide the best service to our customer's. if you have any concerns or issues regarding the job or the removalist, you can call on 1300 585 828. You can also email

[email protected]

4. How Much Does Your Furniture Removalists Cost in Adelaide?

The

quotations

are free of hidden charges and extra duties. The biggest price factor is the number of items you intend to transport. Contact us to know more in detail about our furniture removalists cost in Adelaide.