When you are relocating your office, there is lots of work involved in it. In addition to informing all your clients and providers about the change in location and trying hard not to let the relocation affect your workplace productivity, the actual relocation of all the office stuff is where the trouble begins. With the chaos of all your employees roaming around and doing random jobs, you can't be sure if the things will be packed properly and delivered without getting damaged.
To relocate your entire office safely without disrupting your business working, a highly professional and experienced team of removalists is what you need. At CBD Movers Adelaide, we have just the right relocation package for you that covers all the packing, transporting and the unpacking of your things to the new location, all within an affordable cost. Our office removalists Adelaide can move small offices, small factories, big and large factories, and office spread across many floors in a building.
Now you won't need to let your relocation affect your business! Just hire us if you need any office removals team in Adelaide and we will ensure that your relocation goes as smoothly as possible.
The Stress of Office Relocation
We understand that relocating your office can be stressful. As much as you look forward to a brand new office, it comes with its own set of problems. There are numerous things that could go wrong in the middle of your relocation which could seriously affect your normal business operations.
We. At CBD Movers Adelaide can do an efficient job of helping with the entire relocation of your office letting your employees focus on their everyday tasks. From packing all the office furniture and the electronic equipment in specially made crates and boxes and with proper cushioning materials, we ensure that, on no account, will your office stuff get damaged at any point during the relocation. No matter if it is a short distance relocation or a long distance relocation, we offer customized office relocation packages for everyone moving in or from Adelaide to its nearby suburbs or to the other states.
Enjoy a complete stress-free business relocation service at very competitive prices with CBD Movers. From small offices to larger office, we are expert removalists to give you stress-free move experience. We are the most experienced and professional removalists servicing in your area be it anywhere in Adelaide. If you are looking for an affordable company for an office move, we are always dedicated to helping you. Our removals team is highly trained to give you stress-free removalists services. We are a well-known name in the house removal industry. From moving small offices to complete business relocation from one place to the other, we are always here to help you with top notch services.
Whatever your requirements are, we do our best to accommodate them. If you want to relocate without even losing a single working day, we can work something out and relocate during the weekends or during any national holidays. Or, do you have something else on your mind?
Let us know what your requirements for your office and we will address all your concerns.
The Right Expert Office Removalists for Your Move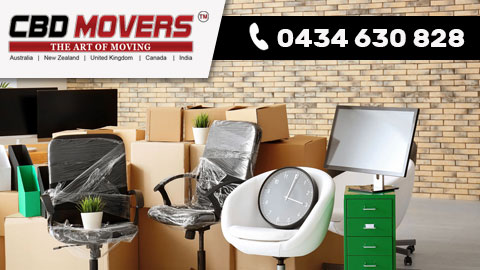 At CBD, we have a strong focus on delivering efficient and professional office relocation service for our base of Adelaide and interstate clients.
We have been catering to the needs of house removals or offices move in and around Adelaide for over a decade. Our removalists are well-versed with the topography of the city and its nearby suburban areas and this can help in making your relocation totally secure.
CBD Movers removalists Adelaide have been one of the most experienced in the industry with some having an experience of more than 20 years and most of them with us since our inception. We openly vouch for their integrity and the efficiency of their work. They have the capability to handle even the hardest relocation challenges and it is best for your office to have such experienced removalists at your side as they can handle all problems while you can continue with your daily office work.
From moving small and medium scale businesses, like shopping centers and salons, to major relocations like electronic companies, restaurants, and corporate offices, we have performed every relocation with acute meticulousness without any comprises on the security. As we understand that time is of the essence during most office relocations, we create a timeline and make sure that all our removalists stick to it and get your office things delivered in the quickest possible time.
Our moving staff is trained to provide complete packing services for the office furniture as well as the full installation of workstations at your new site.
Why Hire Us for Your Business Relocations?
Competitive Pricing: Of the few experienced furniture removalists at Adelaide, we offer one of the most affordable relocation packages that include every single relocation requirement of yours.
Efficient Packaging: All the businesses either have pricey electronic equipment or furniture that need proper handling and secure packing. Our office interstate removalists Adelaide can pack all such important things securely with an extra cushion packaging to ensure no damage at any costs.
Comprehensive Insurance: Once you hire us, you don't need to worry about insurance as we are fully insured — Public Liability, Transit Insurance, and Workers Compensation are included in our rates.
Check some interesting articles on moving and removals here: