Are you planning for an interstate move? Is the logistics of your move daunting to you?
This gets more horrifying when budget constraints enter the picture.
Here's the good news for you: With only a few tips, your interstate movers and storage are possible on a fixed budget! Let's see how.
1. First Thing First: Start De-cluttering Your Stuff
To put it straight, the cost of your move depends on the volume of your items. So, be ruthless when you start sorting through your stuff.
You will come across a lot of belongings that you haven't used for years or something that you have multiples of, don't hesitate to discard them all!
The good part is:
You will be setting up a clutter-free home in the new state
Of course, you will save money on your move
You can even make some extra cash by selling those items
2. Move At The Right Time (Don't Move During Peak Season)
It is recommended to plan your interstate move at certain times. In a nutshell, you should avoid peak seasons like school holidays, public holidays, and especially the Christmas holidays.
Make sure to ask your interstate house moving and storage company about their peak season (as they differ from company to company) when asking for sourcing quotes.
3. Free Moving Boxes
You can cut packing costs by collecting and using free moving supplies. So, start seeking out bubble wrap, newspapers, and boxes from online marketplaces, nearby retailers and community groups. You can also ask your friends and family for any boxes that are lying around them.
4. Pack Carefully To Maximize Space
To make your packaging stress-free, it's recommended to hire an interstate mover. There are a number of removal companies in Adelaide that can help you make the most of every inch of space inside the moving truck and every single packing box.
In case, you have planned to do it yourself, keep the following tips in your mind:
Get a container-like object to store smaller objects
Pack heavier item boxes at the bottom and keep smaller items at the top. This is the best way to pack to the top and keep it balanced.
Take larger objects and place smaller items inside them. For example, place smaller bags inside larger bags.
5. Hire Moving Labor
When you plan to move interstate all by yourself, you need people to load and unload your truck. You can hire plenty of moving labour as an alternative to a full-service removalist company. Several services like donation pickups, junk removal services, and packaging help are also available.
6. Time To Enlist Your Family And Friends
Not only moving labours but you can also ask your family and friends to help you. However, you will have to manage their schedules and pay them back in some other way, maybe wine or pizza.
7. How Will You Reach?
So among all the rush, people usually skip this major question- "how will we move to the new place?" Most of the time people see flying as a better option than driving. Make sure to book your tickets in advance if you are going with the flying option. This way you can avoid paying more for your travel expenses at the last minute.
8. Is Your New Place Ready?
You need to make sure that your new house is ready before shipping all your belongings there. Always ensure that your place is accessible and empty, otherwise, you will end up paying for accommodation and also for getting everything cleaned and then dumping it into storage. These expenses can blow out your budget quickly. Stay in regular contact with your real estate agent to keep yourself updated.
9. See For Discounts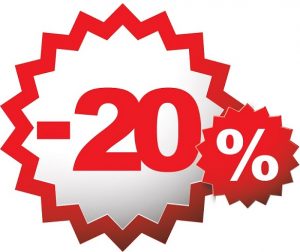 You should do research on moving containers, moving supply retailer, truck rentals and moving companies in Adelaide that offers some great discounts and deals. People who have served in the military can access various military discounts.
10. Reputed Interstate Moving Company
Usually, people go for the cheapest interstate moving company. But this isn't a profitable deal as you can eventually discover other extra charges and they might also end up damaging your goods in the delivery process. This will end up costing even more. Rather, find a reputable, interstate moving company to complete your move on time and at a fair price.
Have a Happy Moving!