For all those who are wondering what the open-first box is, here is a short introduction. Open-first box is a number of things that you will need immediately after you move into your new home.
While packing all our things for relocation, we pack everything and anything we could get our hands-on. Only when we reach our new home with the packed boxes do we realize that we don't have access to almost anything to start our life at the new home. Then comes the searching those the numerous boxes scattered all around the house to find the basic amenities you need. Feels tiring, isn't it?
Open-first box will solve all those problems and it also gives you a breather when you move to your new home. You can have all of the things that you will be needing for the first few days after you move into your new home in that box and use it comfortably without opening any other boxes.
Checklist for Open-First Box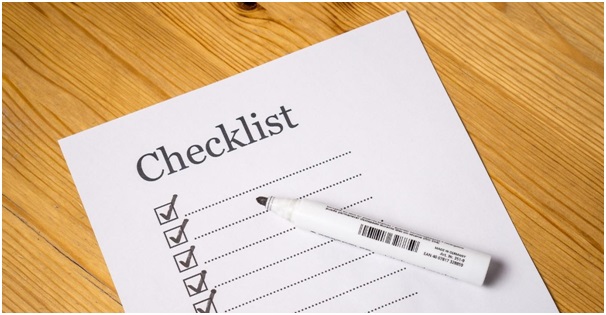 Even before you start packing your home, it is essential to have a checklist for the open-first box so that you don't leave anything out. As there can be a few things from each room you pack, you may forget about packing things separately for the open-first box sometimes and this can lead to a lot of confusions.
So make a checklist of all the things that you need compulsorily in the open-first box and keep these things aside before you start packing to ensure that you don't mistakenly pack them along with the other things. So here is the list of essentials to get you started with.
A couple of change of clothes for all your family members. (You can add it to your overnight bag or have it in here in the open-first box too.)
The basic cooking items you may need like tea bags, sugar cubes, coffee mugs, etc.
A kettle for making tea and maybe a pan if you need to make an omelette or eggs.
Soap, shampoo, conditioner, and other essential cosmetics. (It is better to have a travel package for these things so that they don't take much of the space.)
Bathroom towels
Toilet rolls
Toothbrush and toothpaste
Basic medicine sets and first aid kit
A couple of blankets if it is a winter season
Bottles or jugs and glasses for water are just a few bare essentials you may need. You can add your own items to the list according to your preferences. Think of this open-first box as a bag that you pack when you are going out for a trip. Think about all the essential items you will need to take with you. This will cover most of your items and you will just need to add in the kitchen things and your box will be good to go.
Things to Remember:
Your open-first box shouldn't be more than two boxes at the most. Don't clutter the box with too many things that you will find it difficult to find the items you need even from the open-first box.
It is best to have your open-first box in case if you are travelling to your new house by car. If you are taking any public transportation for the relocation and hiring removalists for the relocation of your things, then you can ask the removal companies to place the open-first box at the top of all the boxes. Ask the movers who unload to keep the open-first box aside when they unload all the boxes and make a good definite marking to easily identify the box even if it gets lost in midst of the other boxes.
Keep in mind that the open-first box should be the last one to be sealed. As the things you have planned to add in the open-first box are items that you may require till the last minute, have the box open in a visible place at your house and ensure to seal it at the last, preferably a few hours before the relocation transportation.